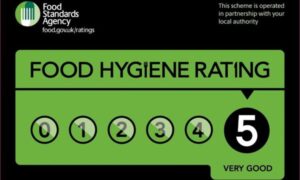 Whether it is whole hearty meal or a light bite to eat, The Cotton Café at Bygone Times is the perfect choice.
We cater for all tastes and appetites, so you can take a break from hunting that perfect antique. Feel free to unwind and choose from our delicious selection of cream teas, cakes and sandwiches.
Or if the mood takes you, sit down to a hearty homemade dish from our mains menu. With a great choice of wholesome meals from scampi, chips and peas to a hot beef barm, you're sure to find something that tickles your fancy.
Not hungry? Pop in and choose a refreshment from our drinks menu for a refreshing pause in-between stalls.
Grab a hot bite to eat from 9.30am until 3pm.
At 3pm we stop serving hot food, but you can still treat yourself to a drink and a cake until 4pm!
The café welcomes all visitors, including large coach groups. Call us on 01257 451 889, or hit the button below, to book your group visit in advance.