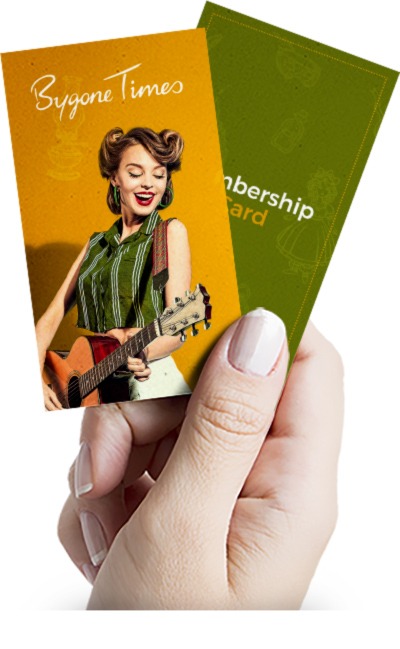 Become a lifetime member Bygone Times & reap the benefits
At Bygone Times all our members are gold standard, which is why we offer gold lifetime membership at incredibly low prices. As a member you can enjoy a lifetime of free, unlimited entry to Bygone Times and our sister site Botany Bay. You will also receive updates on saving offers and discount vouchers throughout the year and be the first to know about future events and offers.
Save time & sign up online
Enter your details below to sign up for a Bygone Times membership.
We'll have your card ready and waiting for you, just pay the small fee on arrival or alternatively pay online with PayPal.
Prices
AdultOnly £2.50
60+Only £1.50
JuniorsOnly £0.50