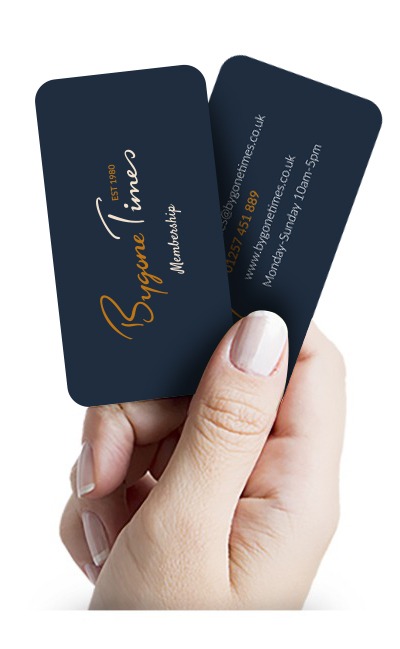 Become a lifetime member at Bygone Times & reap the benefits
At Bygone Times all our members are gold standard, which is why we offer gold lifetime membership at incredibly low prices. As a member you can enjoy a lifetime of free, unlimited entry to Bygone Times.
Save time & sign up online
Enter your details below to sign up for a Bygone Times membership.
We'll have your card ready and waiting for you, just pay the small fee on arrival or alternatively pay online with PayPal.
Prices
Adult Only £2.50
60+ Only £1.50