Now open from 9.30am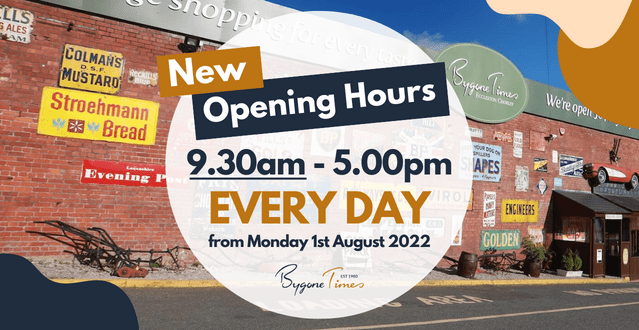 Shop our antiques and collectables from 9.30am
From today, Monday 1st August 2022, we are open to the public from 9.30am every day. Across the year, that's over an extra 180 trading hours!
Our cafe is also now open from 9.30am, meaning you can pop in for a full English breakfast, or a toasted teacake and a coffee, before you start browsing.
See you all bright and early for a spot of vintage & antique shopping.