Ghost Night – Saturday 7th November 2020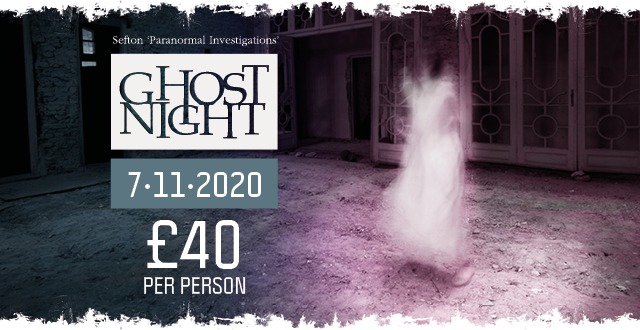 Ghost Night with Sefton Paranormal
Prepare to delve into the world of the paranormal!
Your evening includes hot & cold food buffet
Then join the ghost hunt and dare to discover some spectacular paranormal activity.
7.30pm ARRIVAL
8.00pm HOT & COLD BUFFET
9.00pm MEDIUM
10.00pm GHOST HUNT
Places are limited
Call today to reserve yours on 01257 451889 or email enquiries@bygonetimes.co.uk
I am a professional blogger interested in everything taking place in cyberspace. I am running this website and try my best to make it a better place to visit. I post only the articles that are related to the topic and thoroughly analyze all visitors' comments to cater to their needs better.